Event Date: 06/08/2020
Time: 11:00 AM - 12:00 PM
Location: Webinar via Zoom (link will be provided in registration confirmation email)
Lord Mayor's Charitable Foundation is delighted to invite you to attend the first event in a new series of Response and Recovery webinars to gain insights into how COVID‑19 has impacted Melbourne's charitable and not-for-profit sector.
With the onset of the COVID-19 pandemic, Lord Mayor's Charitable Foundation activated its Disaster Relief Policy to respond to the significant health, social and economic impacts that were emerging.
A total of $1.76 million to 21 not-for-profit organisations has been granted to help these charitable organisations respond to the COVID-19 pandemic.
The grants cover homelessness, health, community resilience, renewable energy, cultural and social enterprise sectors.
In this first webinar of the Response and Recovery series we will hear from recent grant partners Alfred Health, Justice Connect and Youth Affairs Council Victoria to learn about how each of these organisations have adjusted to COVID-19, new challenges ahead and their plan for the future.
The Foundation's Chief Executive Officer Dr Catherine Brown OAM will facilitate the session.
Guest Speakers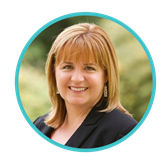 Katherine Ellis
Chief Executive Officer
Youth Affairs Council Victoria
Katherine is CEO of Youth Affairs Council Victoria (YACVic), the peak body and leading advocate for young people and the youth sector in Victoria. Her previous roles include Director of Youth Affairs at the Commonwealth of Nations, working on youth empowerment policy and programming across 53 countries; CEO of youth development organisation the Reach Foundation; and periods consulting to other organisations such as Teach for Australia and the Foundation for Young Australians. Earlier, she spent over a decade in the private sector, working both in Australia and internationally in a variety of analysis, strategy and corporate social responsibility roles.
Katherine holds a Master's in public administration from the Harvard Kennedy School, a Master in e-Business, a Bachelor of Commerce, and a Diploma of Youth Work. She is also a Non-Executive Director of TRY Australia and a Mentor with Women on Boards.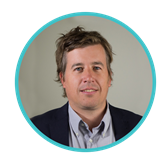 Chris Povey
Chief Executive Officer
Justice Connect
Chris has dedicated his career to making the law work for people who would otherwise miss out. He has spent over 15 years as a lawyer with a range of social justice organisations including the Consumer Action Law Centre, Tenants Victoria, Victoria Legal Aid, Justice Connect and the Victorian Human Rights and Equal Opportunity Commission. In 2010, Chris was awarded a prestigious Churchill Fellowship to conduct in-depth research into housing sustainability and homelessness prevention.
Chris serves on the Boards of the Australian Pro Bono Centre and the Federation of Community Legal Centres, and previously served on the Board of the Council to Homeless Persons.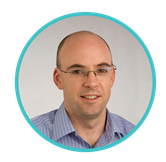 Dr James McMahon
Head of Clinical Research
Alfred Hospital
Dr McMahon is an Infectious Diseases clinician researcher, Head of Clinical Research at Alfred Hospital and ID physician at Epworth and Monash Medical Centre. His research interests are in clinical trials focused on HIV Cure, antiretroviral therapy and COVID-19.
For COVID-19 research he has established a Biobank to collect longitudinal samples and clinical data from infected individuals across 6 hospitals, is leading the VIRCO clinical trial to study antivirals in hospitalised and community infected individuals and is site investigator for multiple treatment and prophylaxis trials at the Alfred.
Dr McMahon chairs the Antiretroviral Guidelines Committee for the Australian Society of HIV Medicine and sits on the Treatment & Chemoprophylaxis Panel for the National COVID-19 Clinical Evidence Taskforce.
Registration:
Open from Thursday 23 July 2020 until Wednesday 5 August 2020