Event Date: 02/07/2020
Time: 1:00 PM - 2:00 PM AEST
Location: Online Event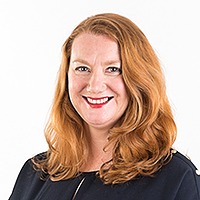 In this webinar, AIFS Deputy Director Kelly Hand will present key early findings from AIFS' first Families in Australia Survey, Life during COVID-19. How have families' lives changed since the pandemic?
While the AIFS Conference 2020 has been postponed, we're not standing still. We're using this time to delve into key family safety and wellbeing issues being impacted by the Coronavirus pandemic.
These times have thrown us either closer than ever to our families, or isolated us from them. They are confining us to home, redrawing boundaries between work and family life, and heightening the differences between the haves and have-nots.
To explore some of these issues in-depth, join us and a line-up of outstanding speakers for the Families in Focus Webinar Series during the month of June. We're delighted that keynote speakers who were due to speak at our postponed conference have given their time so you can get a taste of the AIFS Conference from the comfort of your virtual working environment.
We encourage you to test your system (https://support.logmeininc.com/gotowebinar/av-get-ready) before the webinar to make sure you can attend without experiencing technical difficulties.